Medical Consultancy / Hospital consultancy
EXTECH – The Healthcare Consulting firm of Pune provides you with integrated solutions for all your business requirements. Today, healthcare organizations are faced with rising costs, financial instability and significant marketplace issues.
EXTECH provides diverse services for new hospital projects and to the existing hospitals.The company has an in-depth understanding of the healthcare market space in India, including economics of healthcare delivery and related businesses, crucial success factors for new and serving players, consumer's healthcare buying behavior, and hospital consultant dynamics.
Our objective is to achieve faster market response and decision-making, increased performance, reduced costs, and strengthened competitive advantage for our healthcare clients.
OUR SERVICES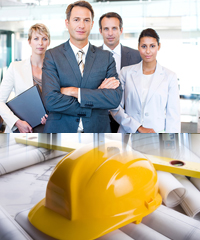 » New, Expansion and remodeling Hospital projects
» Hospital Operations Management
» /Hospital Survey /Market Survey and feasibility studies
» Hospital Facility Planning and commissioning of projects/ Hospital Planning
» Biomedical Equipment Management/ Hospital Equipment planning
» Human Resource Assistance